Hilaria Baldwin was confused about her legal name on her old federal tax forms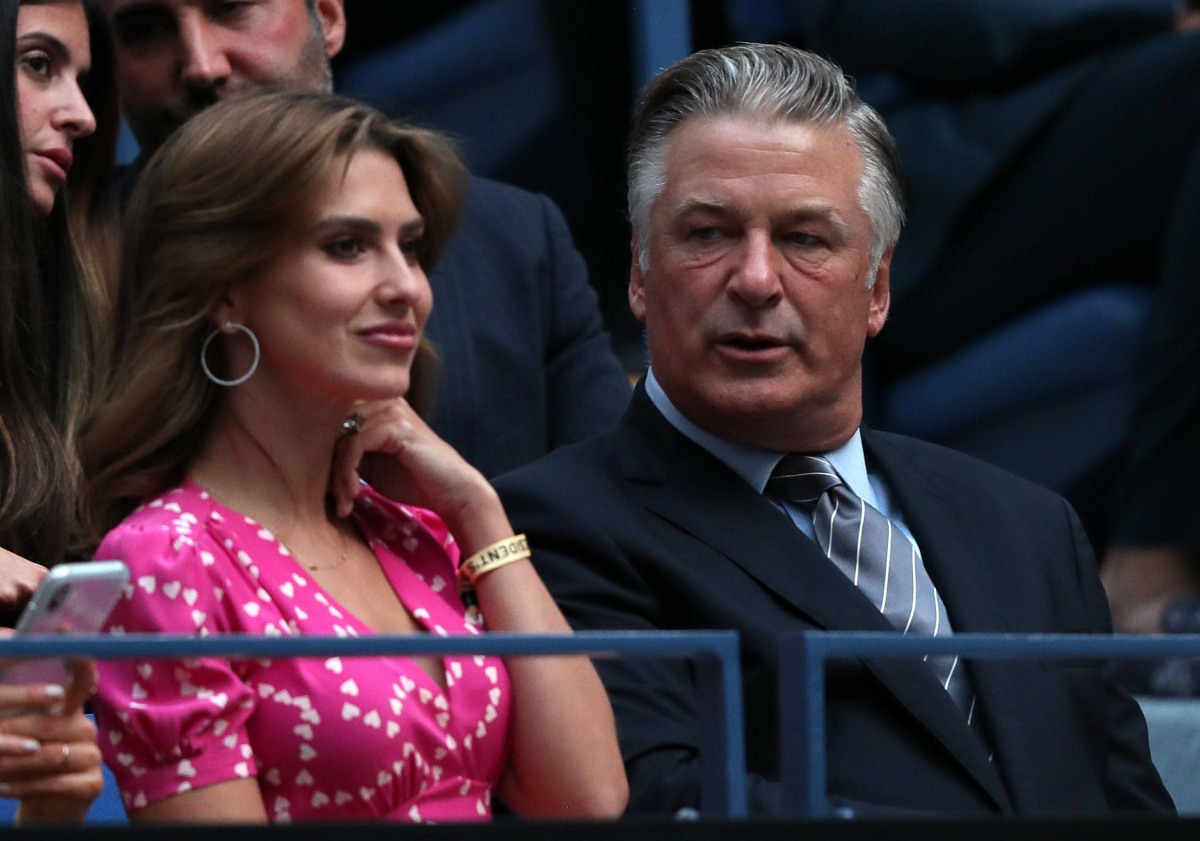 Over the weekend, Page Six had a hilarious story about "Hilaria," who is actually Hillary Hayward-Thomas. As we know, Hillary has been lying about everything for years now – she pretended to be Spanish, she used a phony accent, she lied about her family and on and on. It's still remarkable to me that no one really thought to put together all of her lies, although – as I keep saying – there were rumors for a decade, and honestly, no one *wanted* to pay close attention to Hillary. No one cared. She was and is a compulsive oversharer and famewhore. People didn't want to give her the time. But here we are. Page Six went through the paperwork on a lawsuit against Hillary, and the lawsuit included the business records for her yoga studio in Manhattan.
Pseudo-Spaniard Hilaria Baldwin was so confused about her alternating identities that she appeared to struggle when signing a federal tax form. When it came time to put her Juan Hancock at the bottom of a 2009 W-4 document, Hilaria — who has spent 10 years pretending to be a Spanish-speaking native of Mallorca — scribbled down two names, then crossed them out and ultimately wrote, "Hillary L. Hayward-Thomas."

The document is an exhibit in an old lawsuit against her Yoga Vida studio in Union Square. The court records also contain the code of conduct for the studio's instructors, including an ironic and ardent directive about honesty.

"Truth is defined to be when thoughts and words correspond directly to facts," it reads. "Gossiping and misleading others for personal interest conflict with truthfulness."

The court papers were filed in a 2013 lawsuit brought by man who was injured at the sixth-floor studio when he smashed his leg through a window while doing a handstand. Spencer Wolff, 39, a documentary filmmaker and novelist, ripped open his left leg and foot after he lost his balance in a crowded class on Jan. 15, 2013. The dramatic fall sent shards of glass flying into the street and smeared blood across the floor.

By that time, the beautiful yoga guru and Alec Baldwin had been married two years and Hillary L. Hayward-Thomas was publicly proclaiming to be Hilaria. A former student told the Post she almost always taught her classes in a "European" accent.

The lawsuit was settled a year later and Wolff is bound by a non-disclosure agreement to not talk about it.
[From Page Six]
I honestly laughed at the "Juan Hancock" joke, but I think "Juanita Hancock" probably would have worked better! Anyway, yeah – just further evidence that "Hilaria" was always a fiction and she never even bothered to change her legal name for her business. And teaching her classes in a "European" accent… dios mio.
The rest of Page Six's story is a summary of the lawsuit with the broken glass and Spencer Wolff, who was the one who sued Hillary and Yoga Vida. The Yoga Vida studio is in an old building and the glass windows were old too, and not up to NYC yoga-studio code. There should have been break-away glass and there wasn't, which is why Wolff's injuries were so bad. While they settled out of court, Wolff's friend Zev Starr-Tambor spoke to Page Six about Hillary's lack of empathy for Wolff. Apparently, Alec Baldwin bullied Wolff online and Hillary came up to Wolff in the Hamptons:
Starr-Tambor lives with his wife in the Amagansett area, where the Baldwins reside, and Wolff frequently visits when he's in town. They desperately try to duck the power couple.

"It's a small place and Alec is out and about a lot," Starr-Tambor said. "We always hide. Who knows what he could do." But one day, when they were both at Hampton Chutney for lunch, Starr-Tambor said Hilaria spotted Wolff and made a beeline for him.

"Hilaria recognized him and proceeded to rant about how he traumatized her," Starr-Tambor recalled. "Spencer said, 'But I was the one who was hurt. I'm the one with the leg that still hurts.' She went on, 'But yes you traumatized me, the experience was so terrible.' It was a similar doubling down to what she's doing now."
[From Page Six]
That's one of the things that's been pretty striking in all of these "Hilaria" stories too – her utter self-absorption, her need to center herself in all stories and narratives, and all of her lies to make herself the most important, the most "exotic," the most misunderstood, etc. Turns out she's not only a complete liar and fraud, she's also just a complete narcissist.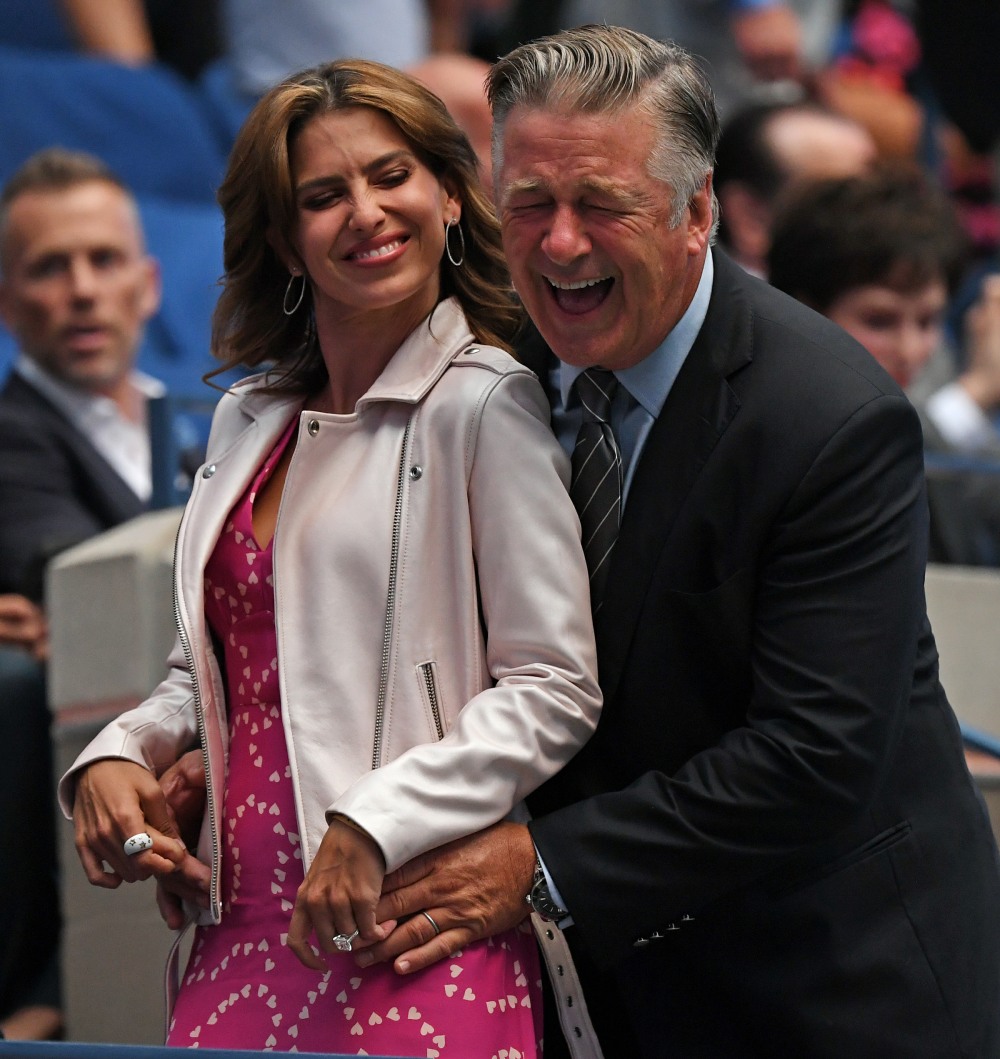 Photos courtesy of WENN, Avalon Red.
Source: Read Full Article