Even Khloé Kardashian Doesn't Understand Why Tristan Thompson Posted A Birthday Tribute For Her!
You've got some explaining to do, Tristan Thompson!
On Thursday, the NBA star posted a public social media tribute to ex Khloé Kardahian in celebration of her 35th birthday, but the nice pic and message has raised a LOT of eyebrows in the KarJenner world.
As we reported at the time, the rare (and very public) Instagram tribute came through yesterday from Thompson to the reality TV star, showcasing her love for their 14-month-old daughter True Thompson with a cute pic of the mom and baby. The caption read (below):
"Happy birthday @khloekardashian. You are the most beautiful human I have ever met inside and out. Thank you for being an amazing mommy to our princess True. She is blessed to have someone like you to look up to. I wish you nothing but more success and sending you positive blessing your way. Enjoy your day Koko."
Very sweet!!! But also… very strange!!!
Confirmation about the bizarre reaction is coming from a source who spoke to People about the IG post (below):
"Khloé didn't really get why he posted it. They have a child together, but are not together. Her family thinks he posted it because he wants to make himself look good. Tristan and Khloé co-parent True, but that's it."
Ooof!!! Being low key accused of posting a pic of your ex and your daughter for clout?? The shade!!!
Of course, Thompson has arguably been shady as s**t for months now (maybe years, even!), so perhaps we shouldn't necessarily be so surprised by this. And considering Khloé's 35th birthday falls smack-dab in the middle of the infamous two-part cheating scandal episode run on KUWTK, perhaps the athlete saw this as an opportunity to redeem himself a bit in the public eye??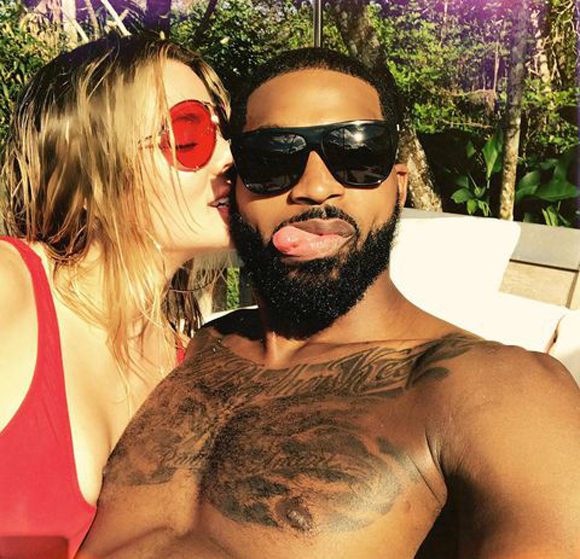 Regardless, it's not a great look for the poppa of two — especially because per another source, he's long since completely worn out his welcome into Khloé's life. The insider explained (below):
"She would never go back with Tristan. She knows that he will never change."
Sounds pretty definitive!!!
As y'all know by now, KoKo opted to enjoy something of a low-key birthday bash this year, choosing to stay in with friends and family — and, of course, True — for a lavish, but intimate, gathering.
What do U think about Tristan's public proclamations here, y'all?! Is Khlo-money on the money by being a bit confused here?! Did the basketball star just do it all for clout??
You tell us — hit the comment section (below) with all your opinions on the matter!!!
Source: Read Full Article