Duchess Meghan was 'completely shocked & blindsided' by the birth certificate story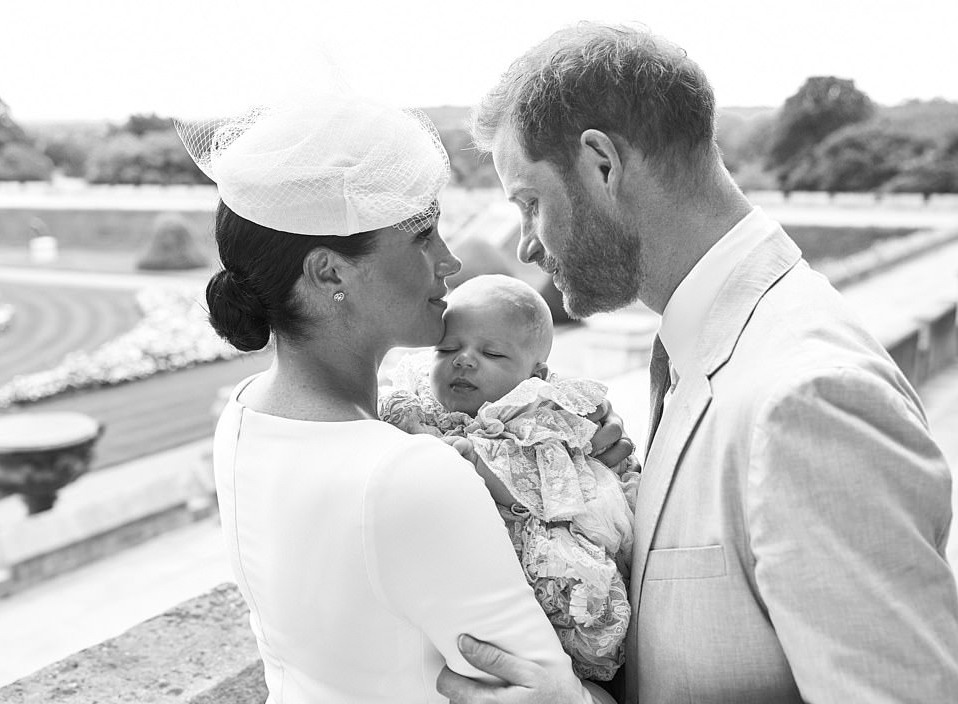 A week ago, we were knee-deep in the story about Archie Mountbatten-Windsor's birth certificate and why changes were made to it. Nearly a month after Archie's birth, *someone* changed his birth certificate to remove Meghan's name ("Rachel Meghan") and only leave her title. Meghan issued a rare statement where she said that the Palace "dictated" the change and she has the receipts. Then Buckingham Palace freaked out and tried to push like four different versions of why they didn't, but they did, but they had a good reason, and it wasn't really them and Meghan shouldn't have said "dictated." At some point, the Palace seemed to drop it and they stopped trying to explain it. Which is weird, because we literally have no f–king idea what happened and why. You would think that if the Palace did have a good excuse, they would have hit back at Meghan swiftly. Instead, we got a flurry of vague, contradictory denials. Well, allow Tom Sykes at the Daily Beast to try to shed more light on what exactly happened:
The changes to Archie's birth certificate were made without Meghan's approval: While U.K. law specifies that changes to a birth certificate can only be made by a parent of the child, it does appear that in this case the changes were made by members of Meghan's staff without Meghan's literal sign-off. Meghan is said by sources to have been completely shocked and blindsided when presented with images of the amended birth certificate over the weekend.

Who changed the birth certificate? One source told The Daily Beast they believed that one of Meghan's senior staffers at the time, an individual who was close to Buckingham Palace, was told by high-ups there that a "clerical error" had been made on the birth certificate by including Meghan's names and that it needed to be amended so it matched her new passport. The palace hasn't however been willing to explain why the given names needed to be removed—especially puzzling as Kate Middleton has her names on her kids' birth certificates.

Why Meghan issued a statement: Waking on Sunday morning, it appears that Meghan became hugely angered by this story. Within a couple of hours, a furious statement had been issued (the statement came to the attention of much of the world via Omid Scobie's Twitter account because the Sussexes are off social media right now).

Meghan still chafes at Palace "control": As the royal author Christopher Andersen, whose study of the dynamic between Harry, William and his mother, Diana's Boys, has been a perennial best seller since its publication 20 years ago, told The Daily Beast: "By firing back that any changes were 'dictated by the Palace,' Meghan made it painfully clear that she still chafes at any reminder that the Palace still exerts some control over her life—right down to what's listed on her child's birth certificate. The mere fact that this minor clerical change could ignite such a firestorm of controversy is further proof that tensions, distrust, and resentments still exist between the Sussexes and the powers-that-be at Buckingham Palace."

Sykes blames the Sussexes for refusing to comment for The Sun: It is perhaps instructive to consider what shape a PR response to the Sun's initial inquiry a smoothly functioning family business would have taken. Maybe, rather than ignoring the inquiry over a matter of principle and then desperately trying to put the toothpaste back in the tube the next day, someone in California could have had a chat with the Sun's reporter, then had a chat with their counterpart at the palace, then both sides could have signed off on a joint anodyne statement along the lines of, "Clerical error. Nothing to see here."…Aggrieved as Meghan and Harry may be with the palace, picking every fight with them is counterproductive. And aggrieved as they may be with Britain's tabloid media, simply wishing them into non-existence by ignoring them is the original sin of this cautionary tale. The fault was then compounded by ignoring the first rule of external communications, which is that your internal communications need to be smooth, so that everyone is singing from the same hymn sheet.
[From The Daily Beast]
Sykes is full of it when it comes to blaming Harry and Meghan for not giving a comment to the Sun, the outlet which broke the story. The Sun has been one of the main outlets, along with the Mail, to play a major role in the years-long smear campaign against them. Plus, Sykes presupposes that the goal of both Buckingham Palace and House Sussex was to AVOID controversy, when that was not the case. Someone sent Lady Colin Campbell on the hunt for Archie's birth certificate and it clearly wasn't the Sussexes. And the point of Meghan's statement was to draw attention to yet another factor for why she got the hell out: they erased her name from her son's birth certificate, and she wanted to raise a fuss about it. She earned that f–king right.
Besides, blaming Meghan for refusing to tow the line with BP is particularly asinine when Sykes' own sources are telling him that the whole thing is fishy as hell, that Meghan never signed off on the birth certificate changes, that there was no real reason to erase Meghan's name anyway.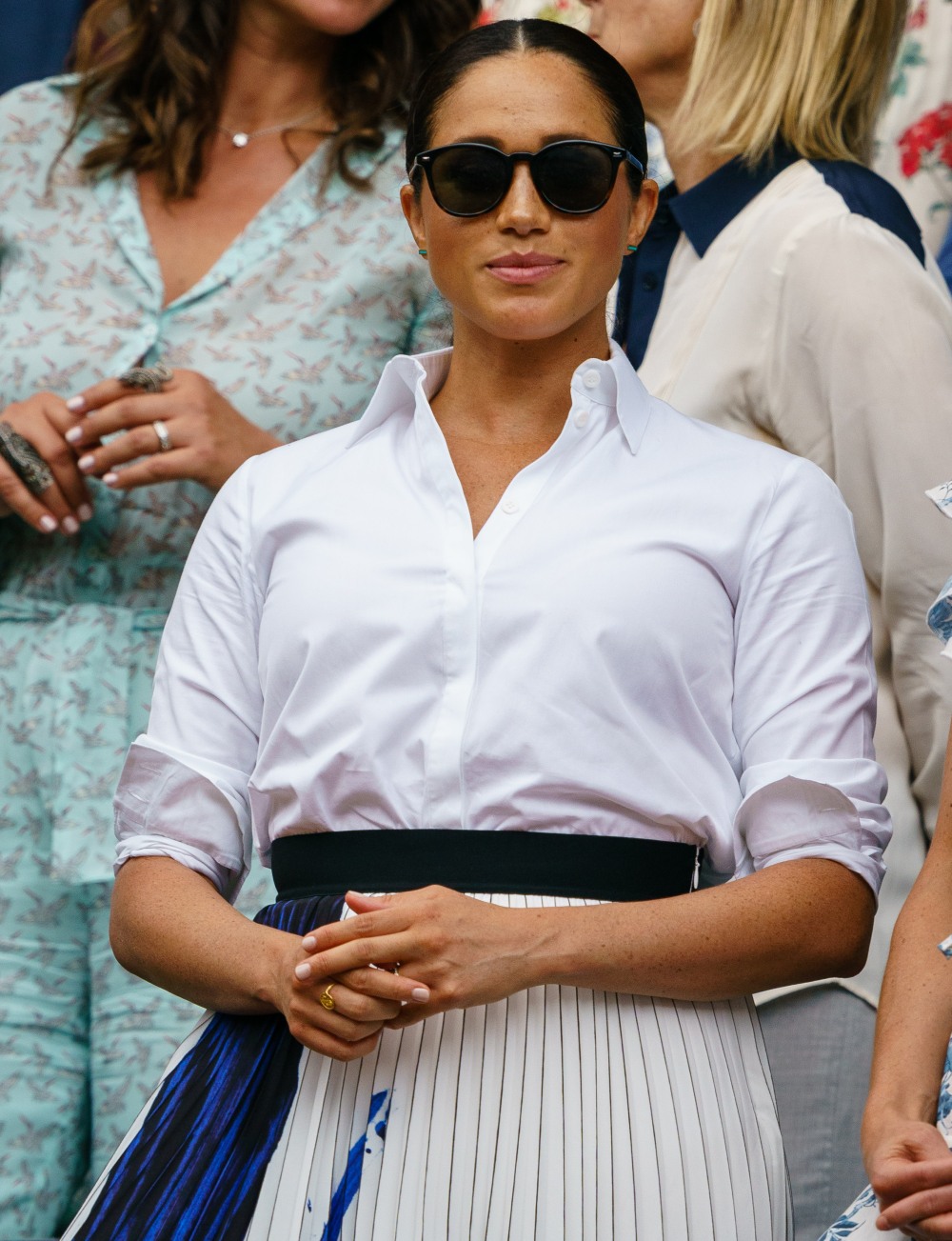 Photos courtesy of Avalon Red.
Source: Read Full Article