Celebrities Are Loving the FaceApp Challenge, But a Russian Company Owns Their Images Now
Looking atInstagram these days is a lot like looking into the future. Literally.
It's all thanks to the massively popular image editing app called FaceApp, which was released in 2017 but is enjoying popularity all over again now. Their aging filter distorts photos to make you look much, much older.
Everyone is getting in on the trend, posting selfies of what they might look like in 40 or 50 years if they neglect to put on that fancy night cream (and avoid cosmetic surgery).
The photos are hilarious, sure. But they're also gettingattention due to a little-known detail in their terms and conditions thatmany celebs probably didn't read. And now because of their fun times with photoaltering, a Russian company might own rights to the photos they've uploaded.
Millions of people are using FaceApp
There's something so enticing about seeing what the futureholds — and what you might look like when it happens. That lure is provingextreme for everyone from your best friend to bona fide celebrities from the JonasBrothers to Chip and Joanna Gaines, who are all transformingtheir images into senior citizens and posting the results for yourenjoyment.
This week, FaceApp was the #1 trending download in the app store as everyone got in on the fun.
Security experts have concerns about the app
As quickly as FaceApp became popular, experts began warningthat they had serious concerns about the barely read terms and conditions. The appis owned by a company called Wireless Lab, which is headquartered in St.Petersburg, Russia.
The security concerns became atop headline when senator ChuckSchumer made his concerns public as the app's popularity skyrocketed. Hewondered whether the app had "nationalsecurity and privacy risks for millions of U.S. citizens," and advised theDemocratic National Committee to not use FaceApp, which was"developed by Russians."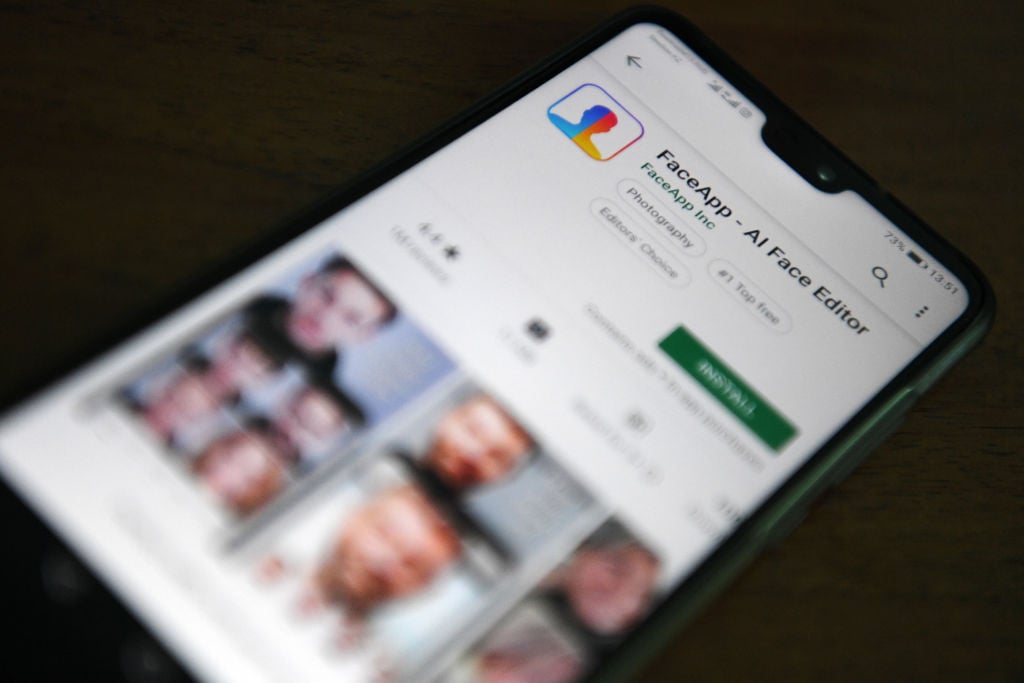 FaceApp owns the photos you upload
The terms and conditions havethis concerning language:
"You grant FaceApp aperpetual, irrevocable, nonexclusive, royalty-free, worldwide, fully-paid,transferable sub-licensable license to use, reproduce, modify, adapt, publish,translate, create derivative works from, distribute, publicly perform anddisplay your User Content."
In other words, they can choose to do what they want with the photos you upload, so don't be too surprised if you see your face on a Russian billboard on your next St. Petersburg vacation. And they won't have to pay you for using it, either, because you've already relinquished your rights.
This may not sound like a big deal to most people. But for someone like Kim Kardashian, giving away her photo for the company to use however they deem fit might cause major issues in the future.
Is FaceApp safe to use?
For people freaking out about the app getting access to personal information, it's time to calm down. App creators confirm that about 99% of people use the app's features without logging in and that the company isn't storing their personal information. They also confirmed that the images are only stored in the cloud to make it easier for users to access them later on the app. We believe that, right?
At the end of the day, thestrong language in the T&C's is very similar to what's used on Facebook,Twitter, and Snapchat. If you're comfortable using those apps, then FaceApp is reallyjust a fun way to look into the wrinkled future.
Source: Read Full Article