Ariana Grandes Twitter Deactivated Ahead of Christmas
While her fans are upset that the star is no longer on Twitter, the 'Break Up with Your Girlfriend, I'm Bored' singer sends a simple Christmas Eve wish to her followers on Instagram.
AceShowbiz –Ariana Grande seemingly wants to refrain herself from using social media this holiday season. The former Nickelodeon star has deactivated her Twitter account ahead of Christmas.
Fans of the "Save Your Tears" songstress noticed that her account on the blue bird app was gone on Friday, December 24. "This account doesn't exist. Try searching for another," read a message that took over Ariana's now-blank page.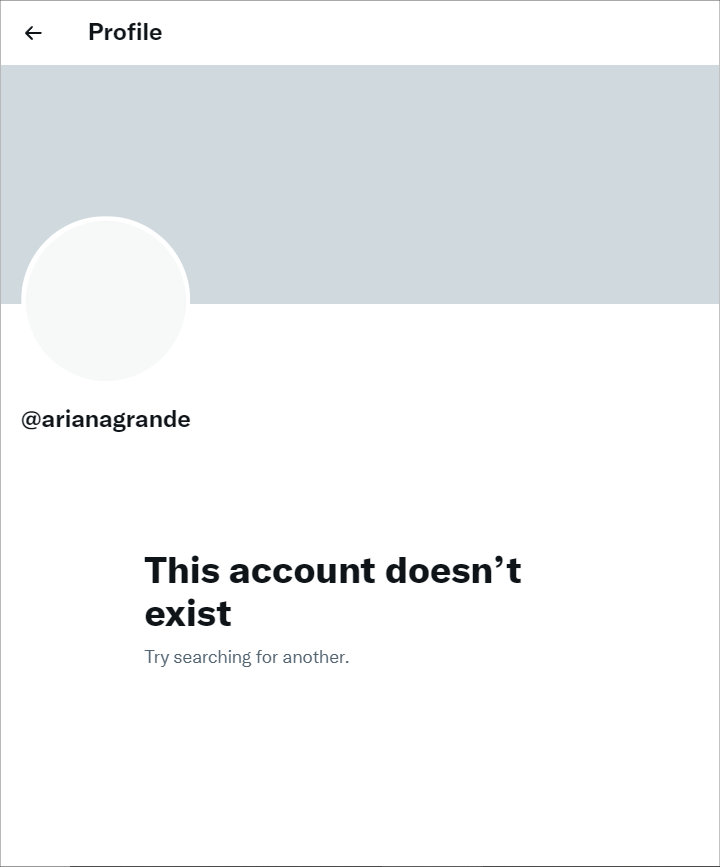 Ariana Grande deactivated her Twitter account.
The 28-year-old singer/actress has not explained the reason why she deactivated her Twitter account. She, however, still keeps her fans updated through Instagram. On Friday, she posted a simple Christmas Eve wish on her Story. "merry," she wrote over a video of clouds, "be safe i love you."
The singer sent a Christmas Eve wish on Instagram Story.
Nevertheless, her decision to leave Twitter has left Arianators sad. "ariana went from telling us she loves us every day to deactivating… these r dark times," one fan reacted. Another commented, "ariana deactivated. there's no point of twitter anymore."
Some others, meanwhile, were concerned as they speculated that the reason Ariana deactivated her Twitter account may be because of bullying. "ariana deactivating isn't surprising..," one person wrote, "people including many of her OWN fans have been saying the vilest things against her without consequences, her mental health comes first so i hope she'll be ok."
It's been a busy year for Ariana. She recently appeared in Netflix's movie "Don't Look Up", which also stars Leonardo DiCaprio, Jennifer Lawrence and Meryl Streep. She also contributed to the movie's soundtrack. She recorded a new song, "Just Look Up", in collaboration with rapper Kid Cudi for the film.
Personally, the "7 Rings" singer took a major step in her relationship with real estate agent Dalton Gomez. The two tied the knot in May this year in an intimate ceremony at her Montecito, California home, after they started dating in January 2020.
Source: Read Full Article