Alfred Hitchcock Was Accused of Stalking 1 of His Biggest Movie Stars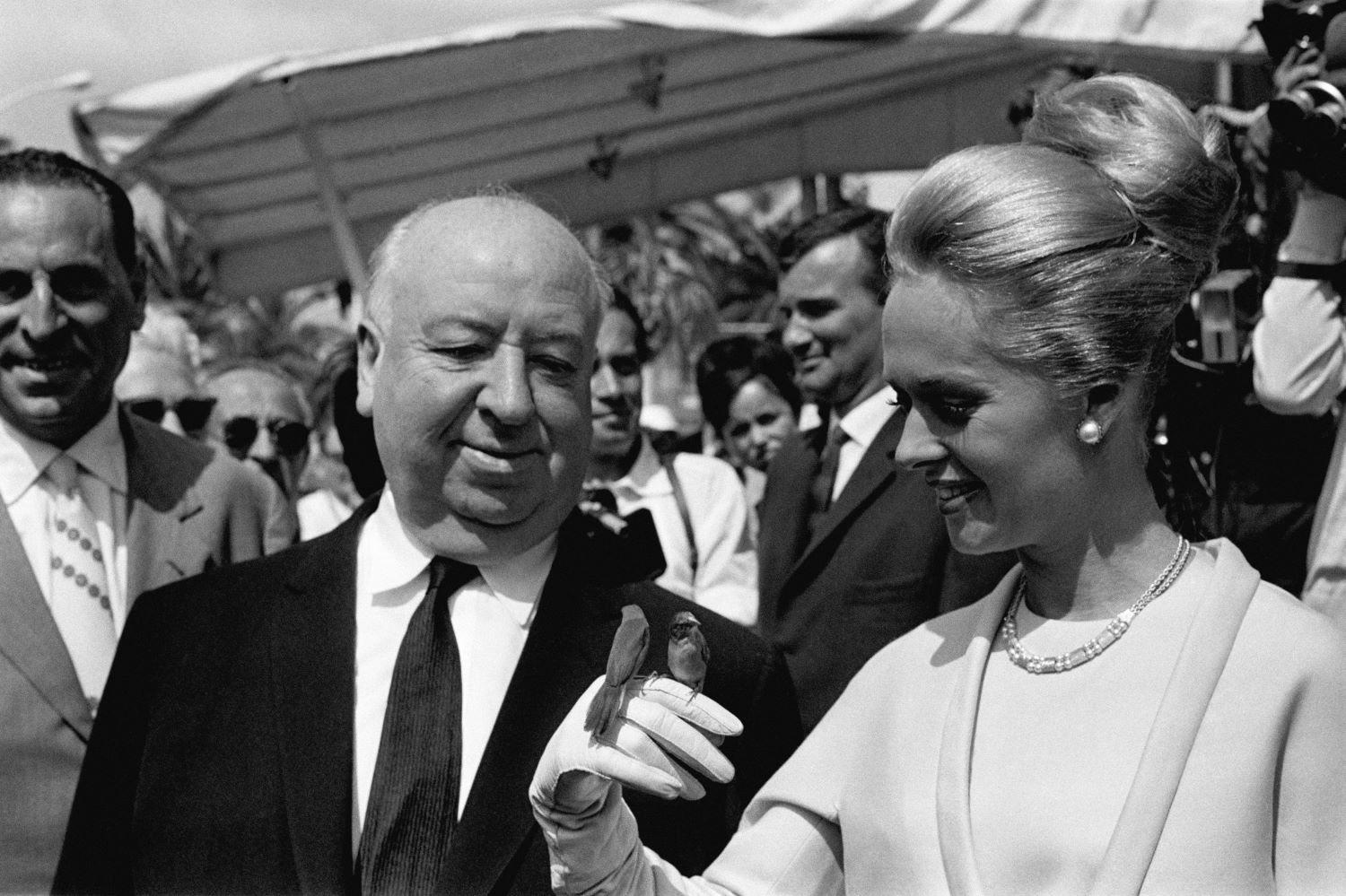 Alfred Hitchcock is an Academy Award-winning filmmaker who's most remembered for his works of suspense. But the director didn't just create horrifying moments on-screen. He's been accused of terrorizing and stalking one of his biggest stars, Tippi Hedren. And reminiscent of disgraced movie mogul Harvey Weinstein, Hitchcock allegedly blacklisted the actor when she rejected his advances.
Alfred Hitchcock is known as the Master of Suspense
Hitchcock is considered one of the most prolific filmmakers in Hollywood history. His unique take on horror and stylistic camera work earned him the title of the Master of Suspense.
Over his 60-year career, Hitchcock earned 46 Academy Award nominations and six wins for his films. Aside from creating notable films like Psycho and The Birds, the British director also cemented a television career. From 1955 to 1965, he hosted and produced Alfred Hitchcock Presents, a mystery anthology series that aired weekly on CBS and later NBC.
Hitchcock died in 1980 at the age of 80. He was knighted a few months before his death.
Tippi Hedren starred in two of his films
Tippi Hedren was a successful model until Hitchcock discovered her. In October 1961, she signed an exclusive seven-year contract with the filmmaker, which would earn her $500 a week.
"I signed her because she is a classic beauty," Hitchcock said at the time, as reported by The New York Times. "Movies don't have them anymore."
Hedren — whose daughter Melanie Griffith, and granddaughter, Dakota Johnson, are both actors — first starred in Hitchcock's thriller, The Birds in 1963. A year later, she appeared in his psychological drama, Marnie, opposite Sean Connery.
Tippi Hedren claims Alfred Hitchcock sexually harassed her
While working on The Birds, Hedren said that Hitchcock became obsessed and began stalking her. In her autobiography, Tippi: A Memoir, she said that the director purposely put her dressing room next to his office and would make inappropriate advances despite her refusal. When talking to NPR in 2016, Hedren described an incident where Hitchcock allegedly groped her in a taxi.
"I can't call it an assault, but it was very unpleasant," she said. "And it was just as we had arrived at the hotel, and all of a sudden he comes at me like he wanted to kiss me, and, you know, it was an unpleasant situation and very embarrassing for me. And there were about three more of those incidents, and I said, 'I want to get out of the contract.'"
Hedren said that Hitchcock then blacklisted her and threatened to ruin her career. "He said, 'Well, I'll ruin your career,' and he did," she suggested. "He just kept me under contract, paying me my salary, a lot of directors and producers wanted me for their film, but to get to me, they had to go through him."
In 2017, when allegations of sexual assault surrounding filmmaker Harvey Weinstein surfaced, Hedren noted the similarities between him and Hitchcock. "I'm watching all the coverage on Weinstein," she wrote.. "This is nothing new, nor is it limited to the entertainment industry."
"I dealt with sexual harassment all the time, during my modeling and film career," Hedren added. "Hitchcock wasn't the first. However, I wasn't going to take it anymore, so I simply walked away and didn't look back. Hitch said he would ruin my career, and I told him to do what he had to do.
It has taken 50 years, but it is about time that women started standing up for themselves as they appear to be doing in the Weinstein case. Good for them!"
Source: Read Full Article