A neck and desk fan, a travel bag and affordable hyaluronic acid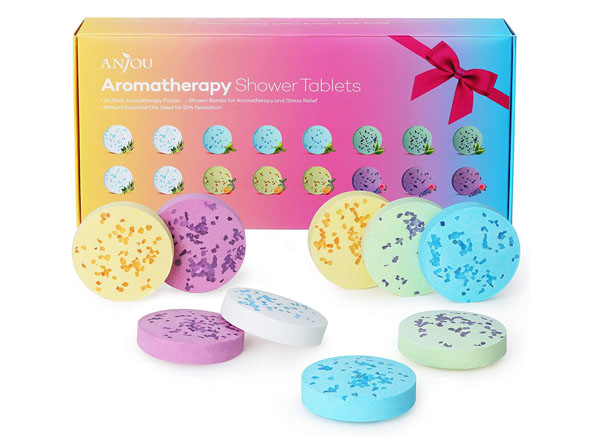 From CB: I got the spin mop we featured earlier in the month and I finally mopped my kitchen and bathrooms with it. It wasn't bad! I was still mopping, but it got done a lot quicker and easier than with the shark steam mop I was using. It didn't feel like as much work as usual. The handle came out of the mop a few times but I just need to read the instructions to get it to lock. Overall I'm glad I bought that and my bathrooms look so clean now. Also those shower bombs I loved from that brand Anjou come in a multipack of different scents! I just discovered that and ordered them as a treat for myself. Here are some more things Hecate and I are looking at.
Affordable soy wax candles in so many varieties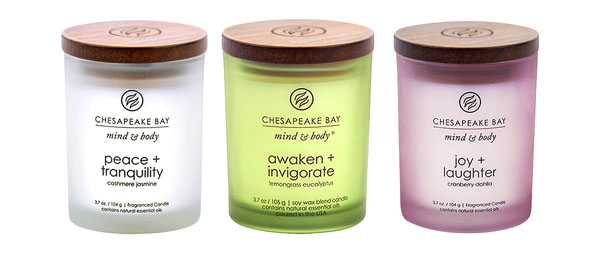 Chesapeake Bay candles come in 14 different scents with encouraging names like "Peace & Tranquility," "Focus & Patience" and "Love & Passion." They're soy wax candles in pretty glass containers and are available in small, medium, large and coffee table sizes. Candle lovers say they're so affordable compared to other brands, that they burn clean and smell nice. These have 4.6 stars, over 37,000 ratings and an A on Fakespot. Reviewers write "I have purchased these candles many times over. Stillness + Purity scent is my favourite. If you love florals, you will love this scent. It's a soft floral, not sweet or cloying. It's a very beautiful scent. It has an ethereal quality to it." "We always get compliments about the pleasant scent of this candle [Peace & Tranquility]. I've bought two of them now and am about to purchase a third one." "I love candles and have purchased just about every brand offered at amazon and Chesapeake Bay is by far my favorite."
Hyaluronic acid lotion at such an affordable price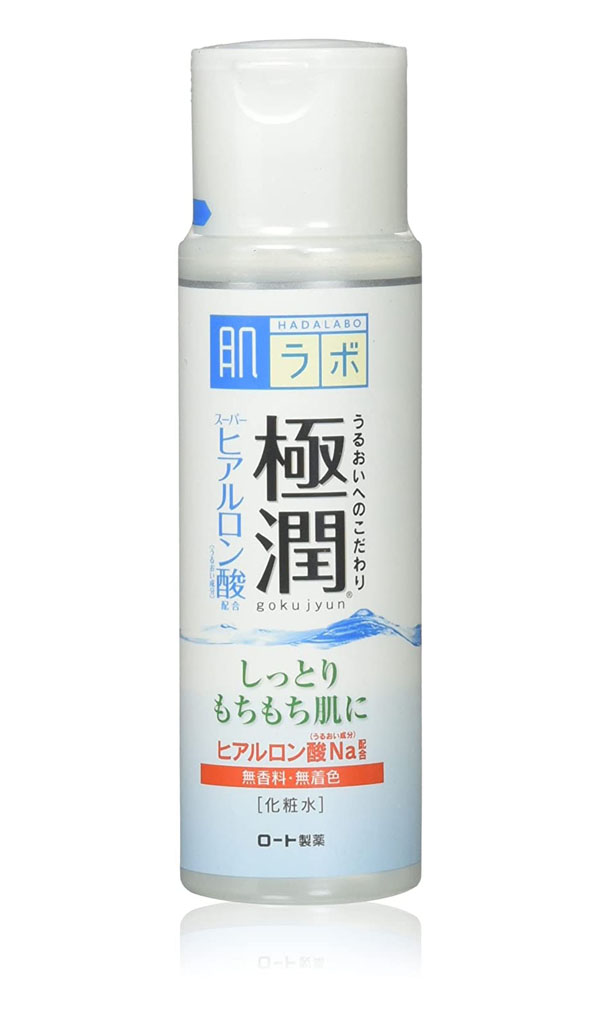 I found this K-Beauty J-Beauty hyaluronic acid on one of those "cult favorite skincare products on Amazon posts." It's only $13 for 5.7 ounces which is such a bargain. It has 4.5 stars, over 2,600 ratings and an A on Fakespot. Reviewers love it and remind people that you need to apply it over a facial mist or lightly damp skin so that it absorbs well. "After the first use you will notice how soft it leaves your skin! I can actually feel the tightness, see a glow & moisture is back." "Wow! This product is an absolute must have for dry aging skin. Mine now looks 10 years younger. After few weeks I can't even believe my skin condition improved so much without any effort." "I can't recommend this serum highly enough. I suffer from both oily and dry skin, am prone to acne breakouts and have very sensitive skin. I have been using it for 3 months now and have noticed a huge difference… It's helped with fine lines and has given my complexion a massive boost."
A neck fan for cool comfort on the go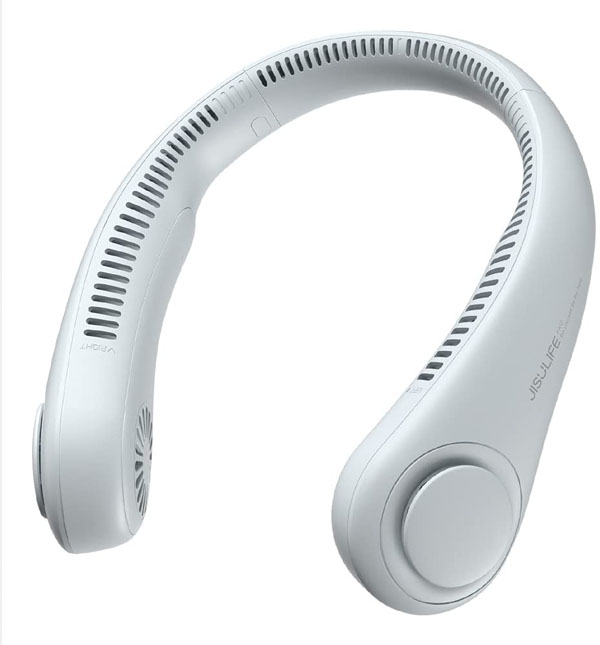 It's been so hot this summer that I've avoided doing things during the day, like hiking and running errands. This hands free rechargeable neck fan by Jisulife has a whopping 5,000 ratings, 4.4 stars and a B on Fakespot. People really like it, and say it's light, quiet, keeps them cool and keeps safety glasses and visors from fogging up. It can last almost all day on a charge and is good for keeping cool outside and during hot flashes. One reviewer said it trapped her hair but another said it didn't do that. "I work in a distribution warehouse and it gets really hot during the summer. Add a face mask on to that and it's miserable. Well this fan helps a lot. It has no fan blades so your hair doesn't get wrapped up in it like others. I've been through two with blades and I won't buy another. This fan is super quiet." "I am currently going through menopause and this neck fan has been awesome."
A travel and gym bag that people rave about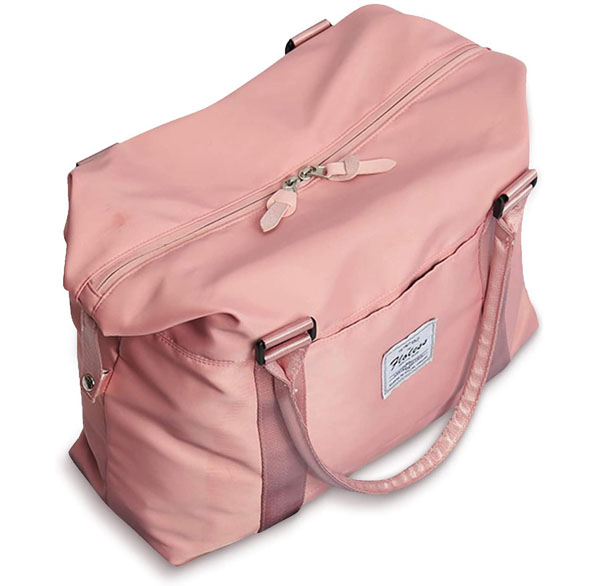 This large travel bag fits so much and is still the size of a carry on. It has over 4,000 ratings, 4.8 stars and a B on Fakespot. It comes in pastel colors pink, gray, red and green. People love how many compartments it has, including a waterproof one, and how much it fits. They say it's really convenient and makes a great gift too. "The pockets and compartments inside are great for keeping items organized. The waterproof pocket is large perfect for wet or dirty laundry. The exterior not only looks like good quality, it's incredibly durable and withstood being shoved in and out of overhead compartments." "Love this bag! It's so cute, such a pretty color and perfect size. I bought it to have a bag to take back and forth between my boyfriend's house and mine. It's a smaller bag, I guess you could say, but fits so much more than you'd think! I can easily, EASILY fit over a week's worth of clothes/toiletries in here."
A tabletop fan for a more comfortable summer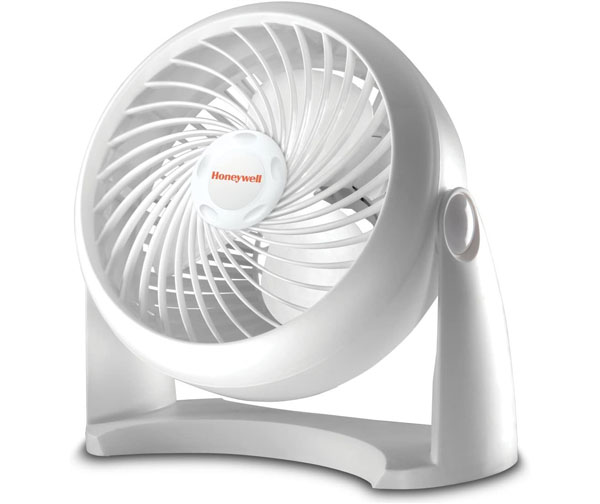 From Hecate: Thanks to climate change, my house is an absolute beast in the summer. The area in which I live used to be temperate all summer and no one worried about hot temps. So the split level floorplans predominant here weren't built with energy conservation in mind. We installed a brand new air conditioner/heater a year ago but the temps on each level are wildly inconsistent. My dining room will be fine but the top level hovers around 80 regardless. We have ceiling fans but they've stopped being enough. So I'm trying to find smaller fans to just get us through the brutal parts of summer, especially since my office is in full sun all day. These little Honeywell fans come highly recommended from a couple of Best Of lists and they are an Amazon best seller. It's only 11" tall but can cool up to 27 feet away. It's small and light enough to carry from room to room, but for $15 you can get a few too. Over 13,000 Amazon reviewers rated the fan with 4.6 stars and Fakespot gave it a B. Reviewers said it's a great little spot fan, "Great table-top or wall-mountable fan. It's quiet, small & powerful. Seems to move as much air as my box fan." It's also fairly quiet, which is essential for me if I use it at night, "I also love that it's not super loud and makes a soft white noise which is also great if you need it for sleeping." Two drawbacks, one reviewer said it can be hard to clean, which I find in all fans. Also, a couple of people claimed it didn't last as long as they wanted, only about a year. It's a small fan with a small motor and all small motors will give out with sustained use. If you need something to use all day and/or night, you'll probably need a more powerful/expensive fan.
An electric donut maker for fun breakfasts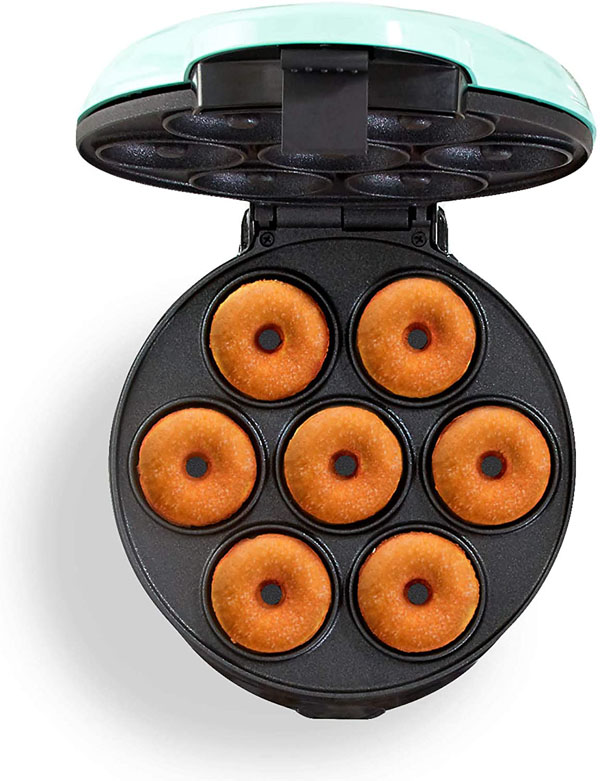 From Hecate: As many of you know, I am a fan of the Dash breakfast appliances. I am also a fan of breakfast pastries, but I swore I would actually do something about my waistline and not just talk about it. So I'm considering this little $20 Dash donut maker. I know – but hear me out. They're mini donuts and the dough is baked, not fried. And I can make dog bagels! It comes in two colors, their signature aqua for $20 or a donut print for $25. It makes seven mini donuts at a time and takes minutes per batch. Close to 4,000 Amazon customers gave this maker 4.5 stars and Fakespot rated it an A. Customers said the plates were a dream, "Super nonstick plates, didn't have any issues baking/cleaning." Plus they include a recipe book with the product, "Fast, easy & fun recipes. We started with the chocolate frosted & plan to do many more. Maybe apple cinnamon with some cider or the banana." A lot of customers talked about using fruit in their donuts so see – healthy!
A flattering two piece tankini for the pool or beach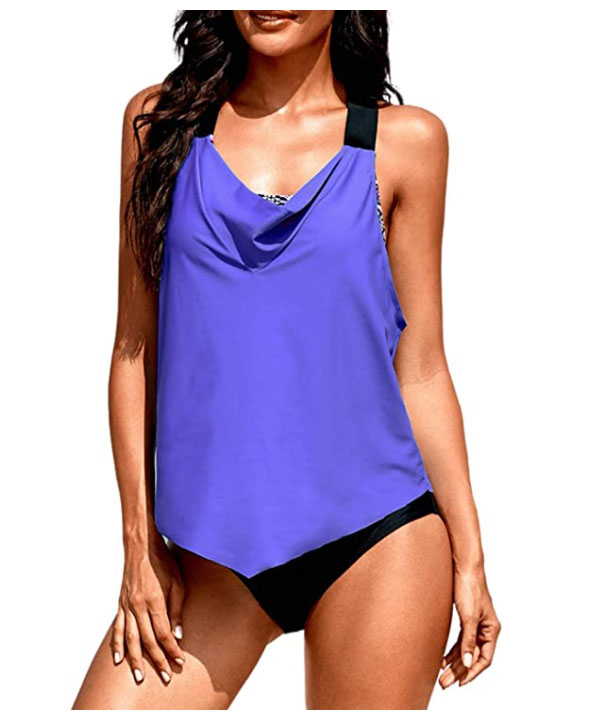 From Hecate: Even at my fittest, my body doesn't look right in traditional bathing suits. The lines cut into me in all the wrong places. I do much better in either "bathing costumes" from the '20s or two piece tankini combos. I just tore my favorite tankini top but I still love the shorts I wore with it so I bought this suit recently and I love it. The top is really flattering because it drapes over my midsection which I am currently self conscious about, but the fitted bikini top under it makes me feel sexy. I didn't intend to wear the bottoms but they are actually pretty flattering. I think I'll alternate between them and my shorts. The suit is pretty well priced at just around $29 and comes in two styles, the tank style or with a front drape, and 16 colors. You can purchase it in sizes small to XXL. Almost 200 reviewers gave it 4.4 stars that ReviewMeta confirmed. A lot of new moms ordered this, "I just had a baby 3 months ago and this swim suit is very forgiving in the mom pouch area!" One customer said it worked for workouts as well "Love the layered look at this this is nice for working out or being around the pool I like that has extra support on the upper half good for support and almost like a bra sewn in." Many customers stressed the importance of checking the size chart first.
Thanks for reading and commenting on our affiliate post! If you make any purchases through these links we get a small percentage and appreciate it.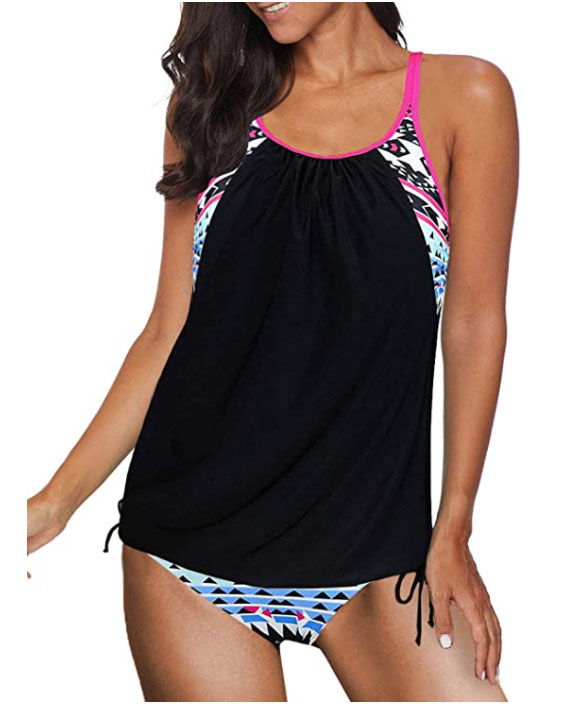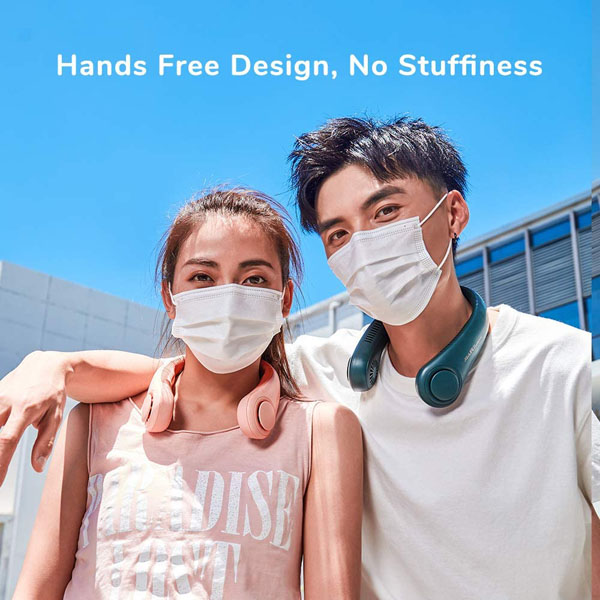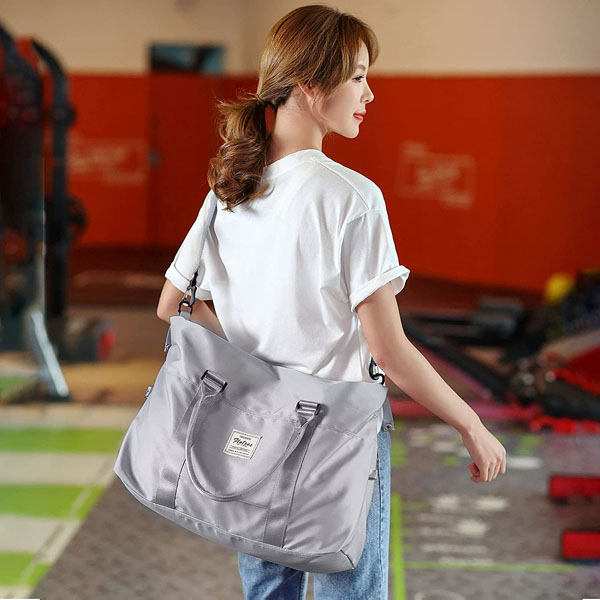 Source: Read Full Article